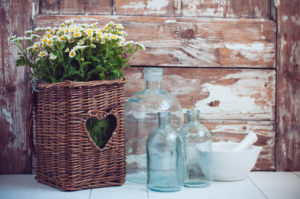 If you are living in a cluttered home, it's time to call Clear Your Space! We serve clients in all of the Boston Area including Cambridge, Newton, Belmont, Somerville, and Arlington. We work in a careful, respectful, and confidential manner with all our clients, always working to not only clear your space but ease your mind as well.
Why hire a professional organizer? We can be your accountability partner, moving you forward with momentum through the process. Our clients love knowing that someone else is taking responsibility to help them reach their goals. They enjoy a feeling of relaxation when they see that it is finally getting done, allowing them to focus on the people, activities, and things they most enjoy.
Clear Your Space works with households of all sizes and kinds. From busy stay-at-home parents who need help creating order out of chaos to full-time working professionals who need new systems to manage paperwork, to retirees ready to downsize to a more manageable home, we are ready to help!
---
ORGANIZING SERVICES
Imagine being able to find what you need, have an easy and intuitive clean-up process, and spend more quality time with your family and friends! Together, we will create order in your home so you can easily put things away and find them at a moment's notice. Our goal is to help you pare down your clothing, books, toys, paperwork, and other household essentials to just the right amount for your space. We can help reconfigure spaces, containerize, and label for easy retrieval, creating easy-to-access storage systems that are tidy and organized.
If you are searching for someone who can help you get your space in order and be flexible with your family's needs, we would love to use our expertise to get you there!
Our services include working in the following areas:
Kitchens, Pantries

Garages, Attics, Basements

Sheds, Gardens, Mudrooms

Bedrooms, Bathrooms, Closets

Paper and File Management

Living Rooms, Dining Rooms

Small Businesses or Home Offices
DOWNSIZING SERVICES
Clear Your Space will help you go from years of accumulated treasure to just the right amount for your new space. We can also assist with downsizing from a large house to a smaller house or to ready your home for an open house. We'll help you figure out what furniture will fit and look great in your new space and make sure you only move what you need and truly love.
Clear Your Space also assists with home clean-outs after the death of a family member. We lift the burden and work as your partner to ease your mind throughout the process. We'll help you sort through everything to decide which things are important to keep and which things will be better used elsewhere.
---
We can work with you at any frequency. Some clients need just one space organized, while others may have multiple spaces or would like to organize an entire home. In addition, some clients like to see us on a maintenance basis (weekly, bi-weekly or monthly) to open mail, sort paperwork, file, and pay bills.
We always begin with the sorting process, before we decide what stays and how to store it. If you would like to downsize, whether a little or a lot, we can give advice and guidance and suggest local charities or consignment stores for your castoffs. Of course, we teach you how to responsibly recycle or dispose of hazardous items. We can also give advice about and facilitate furniture arrangement to make the best use of space.
Whenever you are ready to Clear Your Space, please contact Jodie for a free phone consultation at 617-645-4851. You might also click here to read how the process works.